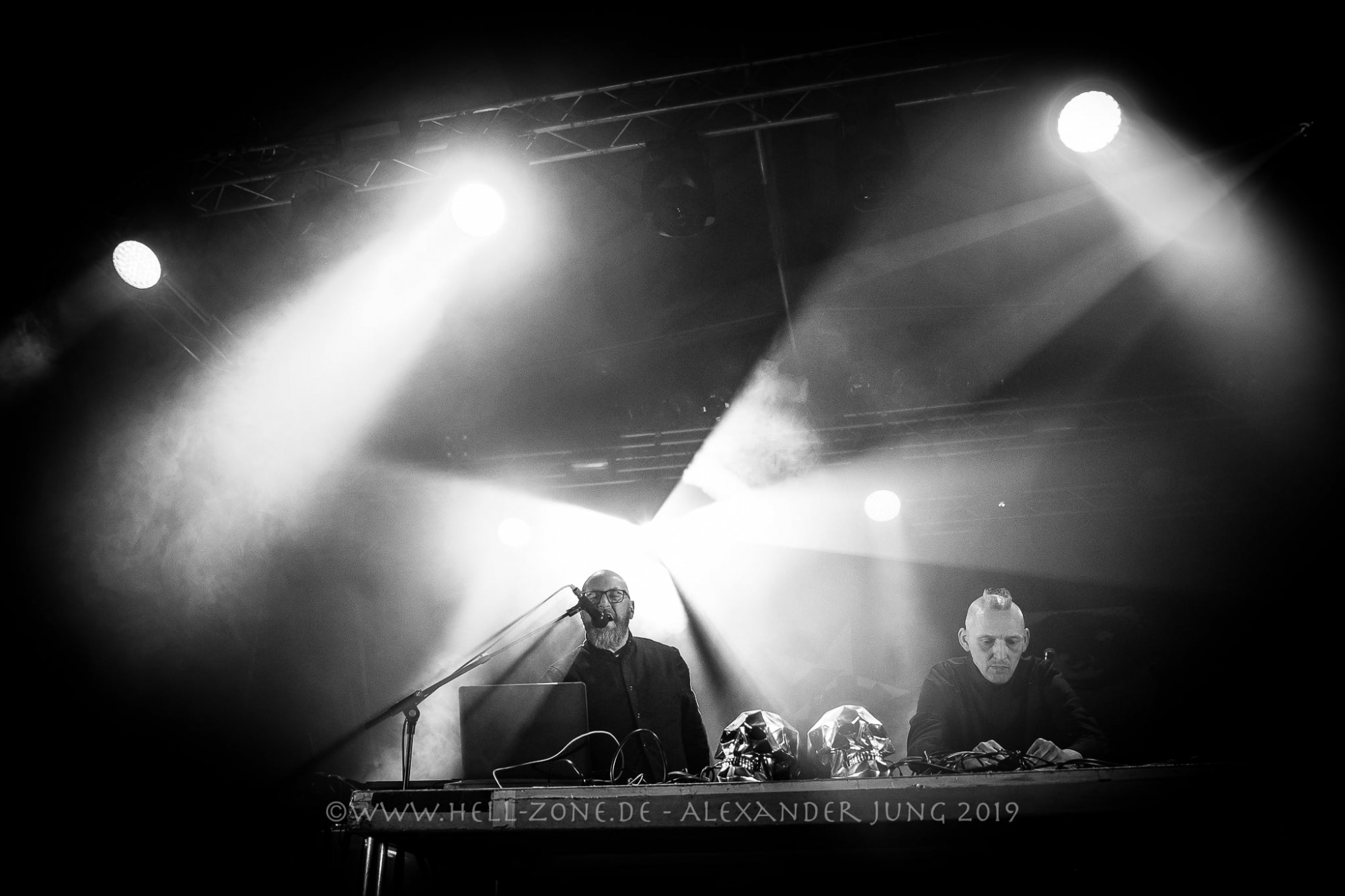 Liebknecht
Liebknecht is Techno, Dancefloor Elements mixed with Dark Textures, Cryptic Messages, Eclectic Experimental Sounds and Straight Forward Beats, always on the Edge between Oldschool Electro and Club Culture.
Daniel Myer's new project Liebknecht combines his many aliases into a well composed vision of techno soundscapes. Taking his background from Rendered, Haujobb, Architect & influences from the current Clubscene, he has created an epic journey that is distinctly his own.
Rinaldo Bite provides his uncompromising analogue touch in form of sequences and sounds, especially visible during the live performance.
Liebknechts Tracks released on Lenny Dee's techno imprint (Hard Electronic) has been getting support from Thomas P Heckmann, Black Asteroid, Terence Fixmer, Aquarian & Deapmash, Rebekah, Alessandro Adriani, Philipp Strobel, JoeFarr, The Hacker, Workerpoor & David Carretta. The most recent release is a Remix for Thomas P Heckmanns new 12" ,,Release The Pain"
Liebknecht toured North America and Europe in 2019 with legendary Nitzer Ebb. In 2020 the gigs continue and festival appearances are also planned.

Line up:
Daniel Myer: Vocals, Music
Rinaldo Bite: Synthesizers

Diskographie:
"Produkt" 2019
"Ice Over Erfurt" (EP) 2019
"Köln" (EP) 2019
Heimspiel 5.0 Neurotic Fish + Liebknecht + Cyto - verschoben/postponed!!! @ Kulttempel
Aus leider allzu gut bekannten Gründen muss der Termin leider auf den 18.12.2021 verschoben werden. Bereits gekaufte Tickets behalten ihre Gültigkeit! Danke für eure Treue und euer Verständnis! Bleibt gesund!

Due to well known reason this event has to be postponed to 18 December 2021. Already purchased tickets remain valid. Thanks for your loyalty and understanding! Stay healthy!
20:00 o'clock
Nitzer Ebb + Liebknecht - neuer Termin/new date!!! @ Progresja
DEUTSCH:

NITZER EBB EUROPA TERMINE 2020

Leider müssen wir aufgrund der aktuellen Situation die anstehenden NITZER EBB Shows in Europa wieder verschieben.

Um hoffentlich etwas Planungssicherheit zu haben, sind die Shows auf Ende 2021 terminiert.

Vielen Dank für euer Verständnis & bleibt gesund!

ENGLISH:

NITZER EBB EUROPEAN DATES 2020

Unfortunately due to the current pandemic situation, we have to postpone the NITZER EBB European dates once again.

In order to have to some security at least to be able to plan these shows ahead, we have moved them to the end of 2021.

Thanks for your understanding and stay safe!
17:00 o'clock