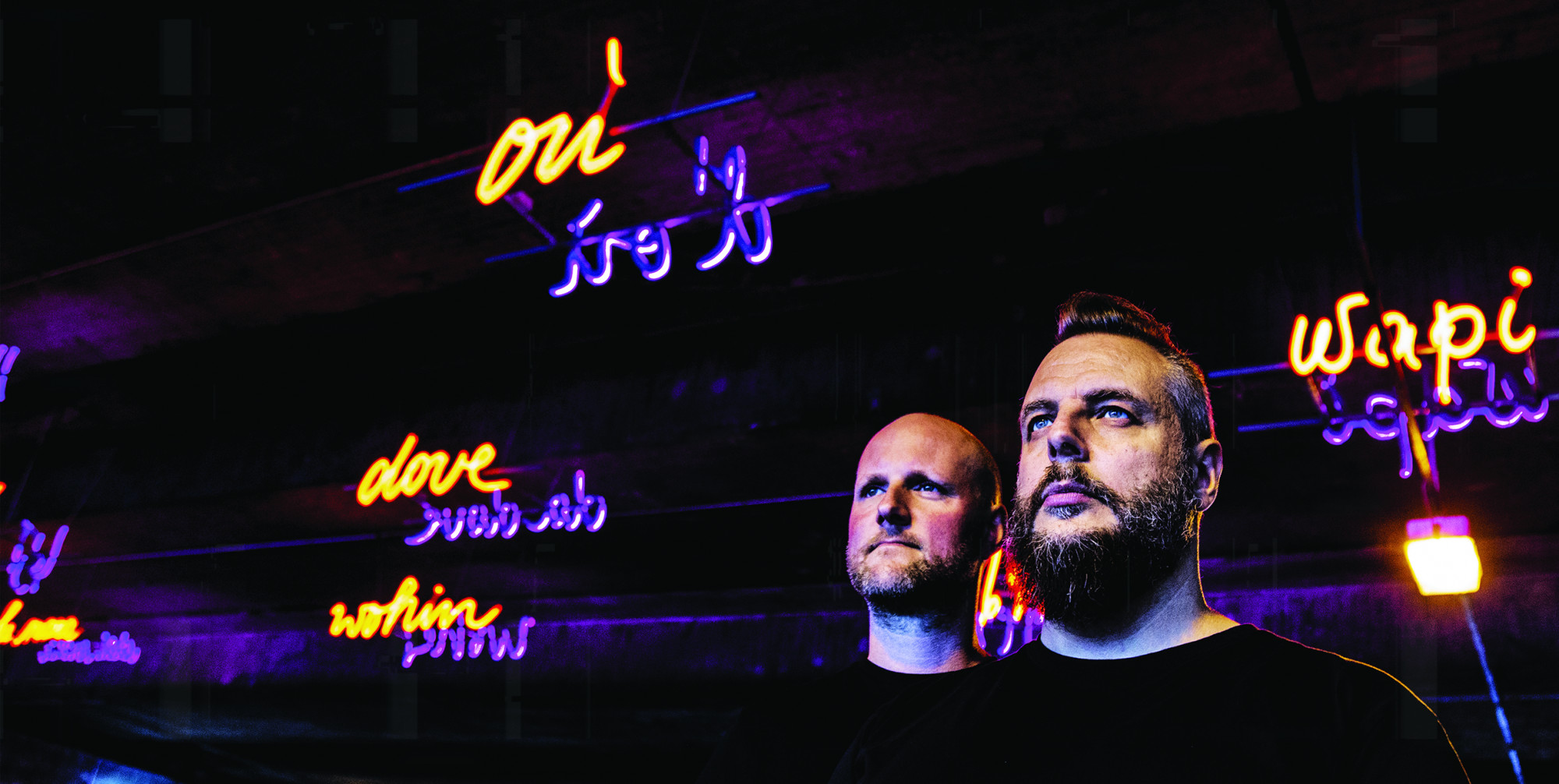 Neuroticfish
Neuroticfish was born in the early 90s as the alter ego of Sascha Mario Klein. Inspired and influenced by the sound of Skinny Puppy, Nine Inch Nails and Depeche Mode Neuroticfish experimented with elements of Industrial, EBM and Pop to create a new blend of electronic music.
Neuroticfish created "Music For A Paranormal Life", a sound concept that observes life beyond normality. This concept analyses neurosises, paranoias and emotional dependencies and their effects in order to create the basis of the new sound. A sound that combines naive pop melodies with harsh industrial noises and trance and techno elements.

"The songs are about these inner monologues in which you confront a person, telling him exactly what you think of him. Then having done so, one leaves the battlefield, head up high in putative triumph. Or these perfect, razorsharp retorts full of venom wit and intelligence which one has never uttered in reality. Unfortunately, also the remorse one feels over verbalized emotions which have better remained unsaid."

Since 2003 Neuroticfish is accompanied by Henning Verlage as a full band member. At the 2008 Wave-­Gotik-­Treffen in Leipzig Neuroticfish announced the closing of this project to take a break and recalibrate their artistic focus.

But this was then....

In 2013 they came back with the EP "Limited Behaviour", followed by further releases including their latest record "Antidoron", released in 2018.

Line up:
Sascha Mario Klein: Vocals, Music
Henning Verlage: Keyboards, Production

Discography:
"No Instruments" 1999
"Le Chansons Neurotiques" 2002
"Gelb" 2005
"A Sign Of Life" 2015
"Antidoron" 2018
Heimspiel 5.0 Neurotic Fish + Liebknecht + Cyto - verschoben/postponed!!! @ Kulttempel
Aus leider allzu gut bekannten Gründen muss der Termin leider auf den 18.12.2021 verschoben werden. Bereits gekaufte Tickets behalten ihre Gültigkeit! Danke für eure Treue und euer Verständnis! Bleibt gesund!

Due to well known reason this event has to be postponed to 18 December 2021. Already purchased tickets remain valid. Thanks for your loyalty and understanding! Stay healthy!
20:00 o'clock