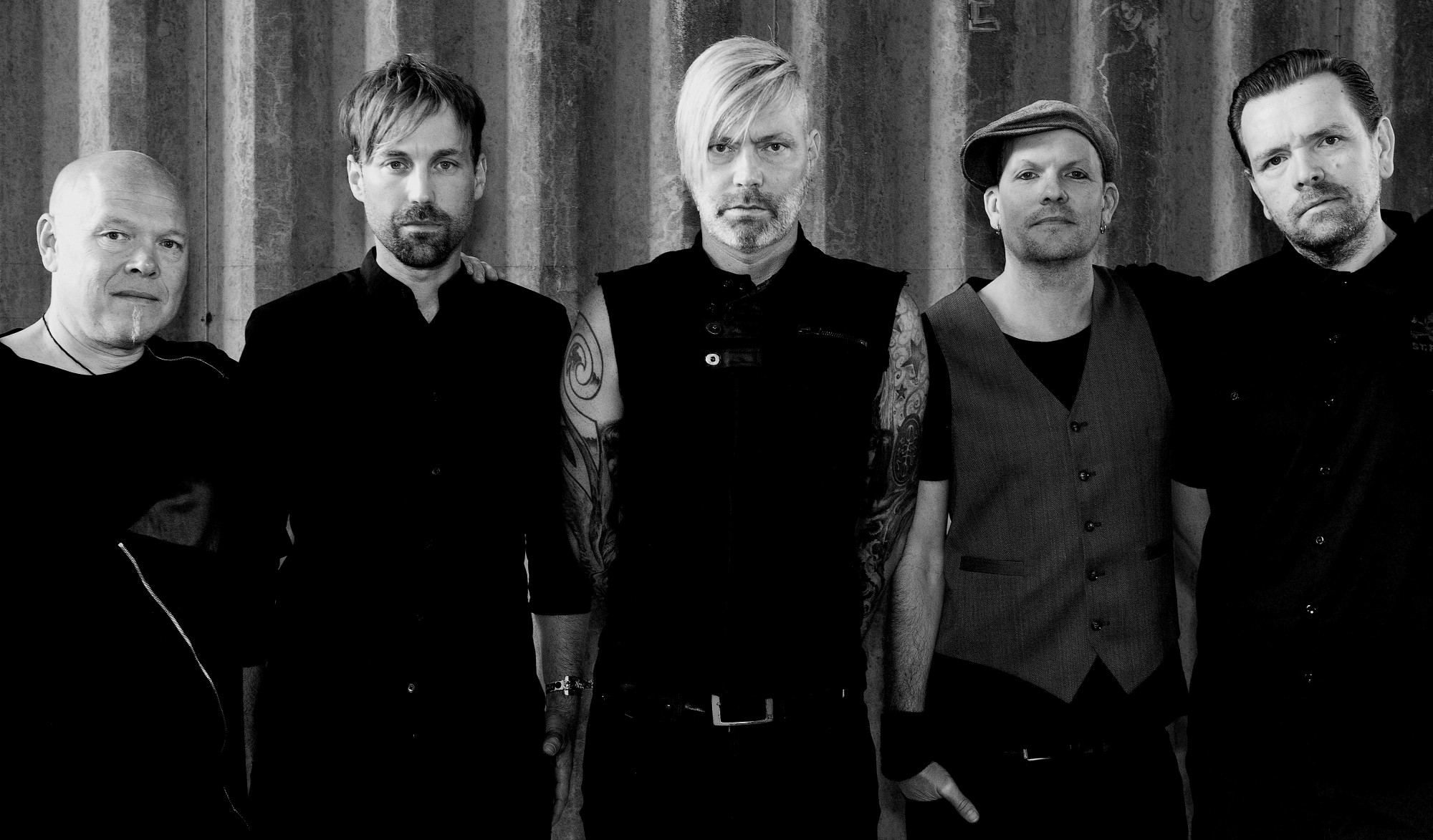 Zeromancer
Zeromancer has a long and copious career to look back on. Seven albums has been released since the band debuted at "The Whiskey" on Sunset Blvd in LA in 1999. Since then they have built up a solid reputation as a majestic live band and gained a strong and devoted following.
Zeromancer certainly did not invent the genre of industrial rock. But surely they have put their own authentic mark on the style. Some even tends to define the band as true dark alternative legends. Doubtless it's all related to their mesmerizing performances, their integrity and their passion to merge the mechanical with the organic. In a genre where the electronic aspects often seems to aim for perfection, Zeromancer has faith in the opposite. The human errors must be reflected in the music to give it absolute depth.
This year, the Norwegian quintet celebrates a 20 years anniversary for their debut album "Clone your lover". This album rewarded them the German Alternative awards that same year for best debut.

New material is in the making. Their long awaited seventh studio-album, "Orchestra of Knives" will be released on Trisol Records, in January 2021.

Line up:
Alex Møklebust - Vocals
Kim Ljung - Bass and Vocals
Noralf Ronthi - Drums
Lorry Kristiansen - Keyboards

Discography:
"Clone Your Lover" 2000
"Eurotrash" 2001
"ZZYZX" 2003
"Sinners International" 2009
"The Death Of Romance" 2010
"Bye-Bye Borderline" 2013
"Something For The Pain - Best Of" 2014
20 Years clone your lover @ Markthalle
Liebe Zeromancer Fans! (english version below)

Leider müssen wir ein weiteres Mal die ,,20 Years Clone Your Lover" Show verschieben.

Aufgrund der behördlichen Auflagen bis zum 31. Oktober 2020 keine regulären Shows stattfinden zu lassen und der Tatsache, dass wir es nicht riskieren wollen einen weiteren Termin in 2020 verschieben zu müssen, sehen wir keine andere Möglichkeit als die Show in 2021 zu verlegen.

Aller guten Dinge sind drei, so hoffen wir und starten einen neuen Versuch diese Show am 10. April 2021 in der Hamburger Markthalle zu veranstalten.

Alle Tickets behalten ihre Gültigkeit.

Danke für euer Verständnis und bleibt gesund!

Dear Manceros!

Unfortunately, we are forced to move the ,,20 Years Clone Your Lover" show once again.

Due to healthy regulations & restrictions by the authorities, no regular shows can take place in Germany until the end of October 2020. Since we don't want to risk another postponing this year, we don't see any other solution than moving the show to next year.

3rd time lucky we hope and start a new attempt to host this event on April 10th, 2021 at the Markthalle in Hamburg.

All tickets will remain valid.

Thank you very much for your understanding and stay safe!
20:00 o'clock