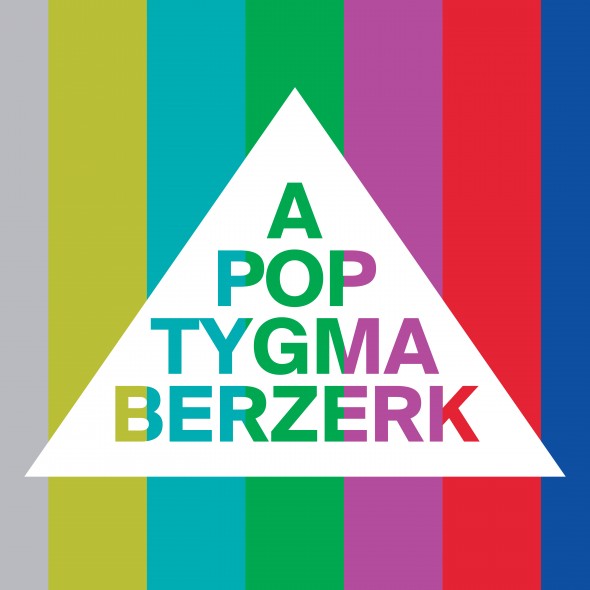 Apoptygma Berzerk
Since its founding in 1989, Apoptygma Berzerk, affectionately known by diehard fans as APOP or APB, is still a Norwegian music project by founder singer Stephan L. Groth, which is regularly reinventing itself and incorporating various influences of electronic styles into its always unmistakable sound and shows.
APOP reinvents itself - again - with an exciting new sound; different from, but complimentary to, the electro rock future pop stylings of previous releases.

On Exit Popularity Contest (a fix-up of the 12" EPs Stop Feeding The Beast, Videodrome and Xenogenesis), APOP founder Stephan Groth distils the essence of carefully selected pioneers to construct a classic yet refreshingly contemporary sound. Varied and vital, it brings instrumental music back into the spotlight, and after the wildly enthusiastic audience reaction to the sold-out performance in Norway last year, it appears he has tapped into a rich seam of electronic pleasure for a new generation as well as older aficionados.

Always a musical chameleon, Groth pays homage to his roots through emulating the analogue soundscapes of innovators like Kraftwerk, Tangerine Dream, Jean-Michel Jarre, Vangelis and Klaus Schulze, and the driving motorik Krautrock rhythms of Neu!, Cluster and La Duesseldorf, all filtered through his own unique Scandinavian sensibility. In doing so he has created a vibrant, colourful 21st century palette on which to blend these classic influences from the Golden Age of electronic music.

Exit Popularity Contest demonstrates an admirable musical purity and sincerity, channeling the best of the past to forge a path into the future.

On June 19, 2020 the "Nein Danke!" EP has been released.

Line up:
Stephan L. Groth: Gesang, Texte
Jonas Groth: Keyboards, Gesang
Audun "Angel" Stengel: Gitarre
Ted Skogman: Schlagzeug

Discography:
"Soli Deo Gloria" 1993
"7" 1996
"ABPL98" 1999
"Welcome To Earth" 2000
"APBL2000" 2001
"Harmonizer" 2002
"You And Me Against The World" 2005
"Sonic Diary" 2006
"Rocket Science" 2009
"Imagine There Is No Lennon" 2010
"Exit Popularity Contest" 2016
"SDGXXV" 2019
"Faceless Fear" 2020
"Disarm" 2020
30 - verschoben / postponed !!! @ Amphitheater
Aufgrund der aktuellen Situation und dem Verbot von Großveranstaltungen, muss die Show leider ein weiteres Mal um ein Jahr verschoben werden. Der neue Termin ist der 30.07.2022. Bereits gekaufte Tickets behalten ihre Gültigkeit.

Due to the current situation and the ban in major events, this show sadly has to be postponed again one more year. The new date is 30.07.2022. Tickets that have already been purchased, remain valid.
14:00 o'clock