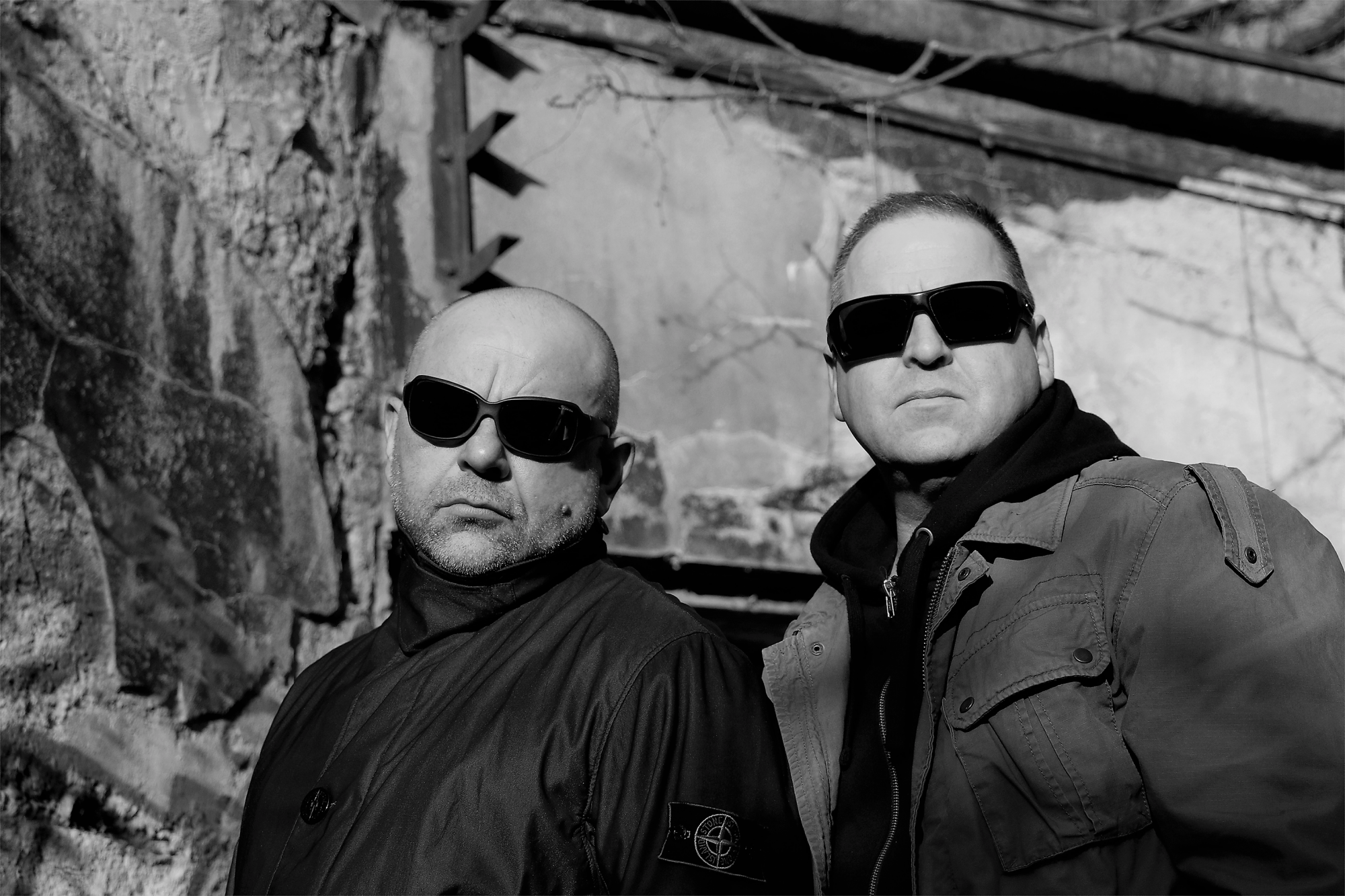 EMPIRION
Empirion began life in 1993 at the pinnacle of the acid house scene in the UK.
Having met while out and about on the party scene, Oz Morsley, Jamie Smart and Bob Glennie
decided to release their first track upon the unsuspecting public. Jamie was already touring the
world as a tour support DJ with fellow Essex boys The Prodigy and was inspired to release the
track on their newly created label Wanted Records.
The track "Narcotic Influence" went on to be voted in to the top 100 dance tracks of all time as
according to dance music bible Mixmag.
They followed this up with 3 more superb slices of techno with "Quark" and the double a side "Ciao & Advanced Technology."
The trio were now hot property and it wasn't long before bigger labels came knocking.
Empirion signed with XL Recordings in 1995 and released their debut album "Advanced
Technology" in 1996. They were fast gaining a reputation not only for the strength of their own
material but also for their remixes for other bands.
Remixes for bands like Front 242, Fluke, Praga Kahn, China Drum, Cubanate and the immense
remix of The Prodigy's "Firestarter" put the band on the front foot towards the late 1990's.
They supported the Prodigy throughout Europe as well as racking up many live appearances
across the continent before touring America in 1997 as a part of Megadogs Big Top Tour
alongside acts like Moby, 808 State, Eat static, System 7 and DJ's Grooverider, Derrick May and
BT. Touring America was a bitter-sweet moment for the band as member Bob Glennie was
diagnosed with cancer shortly before the tour. Unable to join the band on the road and in the
studio had its effect on the band as a whole and as a result Empirion was in a state of limbo.
Bob's battle with cancer ended in 2005. He is sadly missed by all.
This seemed to be the nal straw for the band with Oz starting a new band Kloq and Jamie
stepping away from the music scene for a while before coming back alongside Victory Pill's
Pete Crossman in their joint project Controlled Change' in 2001.
But it couldn't end like that..........
Fast-forward 5 years to November 2010 and a phone call that was to bring Empirion out of
hiatus. Jamie was asked to DJ at a Megadog reunion party in Manchester and wheels began
to turn. The time just seemed right to move forward and he contacted Oz about turning the
DJ set in to an Empirion live show. Oz jumped at the chance and so it began.
With renewed vigour Empirion have reformed and are now setting themselves up to record
new material and already have live shows lined up across Europe in the next year.
It seems only tting that the rst new Empirion material to be released for 13 years was a remix
for Victory Pill and long time friend of Empirion Pete Crossman from Pistol Productions at the
Carbon Room studio... and how they delivered!
Once again the trademark squawks of analogue madness are on show along side pulsating
beats and awesome breakdowns.
Empirion are back...and it's a great feeling.
Since coming out of hiatus Empirion have played some high prole live shows such as a headline
slot at Infest, supporting Front 242 at the Koko London and exclusive UK dates with newly
reformed and long term friends Cubanate on their Brutalism tour where they got the chance to
present some of their new material.
Initial plans were to release an EP of the new material but after a heart warming reaction it was
obvious that a full length album was imminent so they headed back into the studio and crafted the
rest of the forthcoming album "RESUME" due for a late summer release 2018.
"RESUME" -
To begin again or continue after a pause or interruption.


Line up:
Oz Morsley
Jamie Smart

Discography:
"Narcotic Influence" 1994 (EP)
"Ciao / Advanced Technology" 1994 (EP)
"Quark" 1994 (EP)
"Advanced Technology" 1996
"Resume" 2018